http://www.indigenouspeople.net/Poetry/
https://www.indigenouspeople.net/poetry1.htm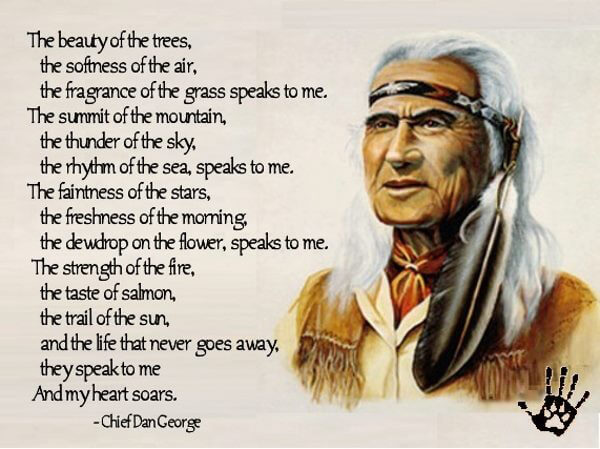 "I ask you to bless the white man. He needs your wisdom, your guidance. Please teach him humility."
American Indian Poetry
Eagle Poem
Native American Poets
Native American Poetry
Teacher CyberGuide
Native Poems
Native Poetry
Native Tech Poetry
NativeWeb Poetry Links
Poems – Blackhawk's Path
Poems from Indigenous Peoples
Poems – Menu 1
Poems – Menu 2
Poems by Tobacco Indian
Poems by Turtle Heart
Poetry by Running Elk Woman
Poetry – Native Book Center
Canto a Comandante Marcos
Voices From The Heart
Winter When the Stars Fell
Wolf Poetry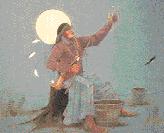 Ritual Traditions of the Human Woman
by Dana Tiger, Creek Tribe, Muscogee Nation
Aztec Poetry
Aztec Poetry 1
(by Nezahualcoyotl)
Mexica (Nahuatl) Poetry
(at www.mexica-movement.org
Mayan Poetry
(Songs of Dzitbalche)
Maori Poetry
Navajo (Dine) Poetry
Papago Poetry
Pre-Columbian Poem
(by Nezahualcoyotl)
Quechua Poems
Quechua Literature
Vain Wisdom
translated by Juan M. Córdova
http://www.indigenouspeople.net/Poetry/links.html
The poets of the Indigenous Americas have assumed principal roles in oratory while defining present and presence; contemporarily interpreting value and condition; and performing intellectual reasoning which may very well present necessary prophesies of solution for our world. It is in these voices the culture resonates and is shared freely, and in these voices are indicators of deeper realms in actual presence within places of origin now often inhabited by representatives of nearly all peoples of the global planet. Whereas inclusions are also present of Indigenous American poets' ventures to outside regions and continents as well. 
How then to relate indigenous poetry with contemporary poetry? The conference objective is stated, thus: "to seek, determine and disseminate whatever linkages may still exist between indigenous and contemporary poetry." The formulation of the objective as it goes is a manifestation of what we have mentioned as the great divide, for the statement presumes that indigenous poetry is an altogether different and separate entity from contemporary poetry, even suggesting its reduction to the status of a mere cultural relic. There is also an assumption of characteristics of contemporary poetry which indigenous poetry may find hard to claim.
The truth is, indigenous poetry in its present manifestations and transformations, its capability to take up the life-and-death concerns of the communities, its collective power for education and mobilization, is very much a part of c-o-n-t-e-m-p-o-r-a-r-y ( "existing, occurring, or living at the same time; belonging to the same time") poetry. This category is so large, varied, multi-languaged, and inclusive that it makes no critical sense, unless one is doing a survey of all available poetic texts and non-texts (oral) created at a specific time and place and defining their political and cultural implications.
Indigenous poetry is not 'linked' to contemporary poetry; it is part and parcel of contemporary poetry in so far as its present manifestations are responsive to the demands and pressures of the time. On the other hand, much of the so-called modern poetry today, whether in English or any of the other languages in the country, may not at all fall under this category, considering that it is no more than a simulacrum of the most effete poetry in the high capitalist world on fire, with no connection at all to our basket case of a society except where it rehashes the most retrogressive feelings and ideas so dearly endorsed by cultural managers and canon-makers in literature.
– Additional Poetry
– Aztec Poetry
– Indigenous and Contemporary Poetry
– Indigenous Poetry
– Indigenous Identities in Poetry
– Native Voices
– Nahuatl Poetry
– Native American Poetry
– Native Poems
– Native Poetry
– Last of His Tribe
– Links
– Maori Poetry
– Mayan Poetry
– Navajo (Dine) Poetry
– Additional Poetry
– Papago Poetry
– Other Poetry Homepages
– Poetry for World Peace
– Poets
– Quechua Poems
– Red Ink
– Running Elk Woman
– Sami Poetry
– Tobacco Indian
– Turtle Heart
– Twas the Night Before Ojibwe Christmas
– Wicazo sa review
– Wolf Poems
Turtle Heart Poetry
https://www.indigenouspeople.net/turtle1.htm
Hearts Never Beat Silently
Hearts
like drums
do not speak in silence
Feathers
like spirits
do not fly alone
Sitting on the warm earth
my heart speaks
and my spirit flys
beyond the thunder
higher than the shadows of time

Bowl filled with Light
Grandmother's
young belly is filled
like a bowl is filled
with light
corn pollen is carried into the wind
and young birds
carry their first flight feathers
into the morning sun
the stones
tell their stories between the shadows
dreaming
i am carried into the river


Full Moon
Light and wind
upon the flowering earth
gathered like a song
gathered like names
of all my relations
gathered with a knife
sharp knife made of old stone

i slice dreams from the sky
and cook them on my belly.
Copyright by
Turtle Heart
sacredpipe@aicap.org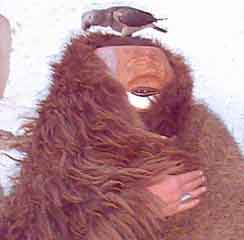 Photo Copyright – Pedro Meyer
A very, very old woman, ensconced inside a bamboo basket securely fastened on the back of her son, being transported in this wise from her mountain home to the asphalted streets of the city, taking all of six hours over hills and dales, to recite or sing her ambahan in her dagil language, not for show or entertainment or remuneration, but to give voice to the anger of her people against the military forces wrecking havoc on their lives, their land, their livelihood, the honor of their women, the education of their children, the peace of their communities. She sings before lowland people who have lost (or never had) the gift of ambahan but are willing to listen, to be embraced by her song, to struggle in solidarity with those in the mountains of Panay and Aklan. She sings in the old remembered way; she also makes it new. She is an indigenous poet/singer; what song she sings (the poem that easily lends itself to singing) is hers and her people's in struggle. It is best to assume that it is only the indigenous peoples themselves who can truly set new functions for their art, who can innovate on the basis of their needs, resources and abilities. While the indigenous peoples indeed have epics they still chant or sing for days or weeks, these 'modern epics' do not spring from the bardic tradition.
=============================
http://www.indigenouspeople.net/newpoetry.htm
And a Meadowlark Sang
Birth of Innocence
Broken Promises – Broken Trusts
Brown Eyed Children of the Sun
Bury My Heart at Wounded Knee
C O L O U R E D


(Aborigine Poem)

Columbus in the Bay of Pigs
Don't Cry for the Horses
Friend of Eagles
Friendship
Gentle Native
Haudenosanee Prayer
I am human
I Am Waiting


Keep Us Safe


(A Poem for Refugees)


Mapuche Poem
Mayan poems
My People Sing
New Poems – by DreamWalker
Nahuatl Poem
One People
Prayer for the White Man
Prayer of the Night
Quechua Poems
Red-Tail Hawk

Running With the Wolf Spirits
Sacred Mountains
Song of the Sky Loom
Tewa Pueblo Prayer
Thanksgiving Prayer
The Heart Knows What It Is
The Invitation
Voices From The Heart

Poetry Site Menu
– Additional Poetry
– Aztec Poetry
– Indigenous and Contemporary Poetry
– Indigenous Poetry
– Indigenous Identities in Poetry
– Native Voices
– Nahuatl Poetry
– Native American Poetry
– Native Poems
– Native Poetry
– Last of His Tribe
– Links
– Maori Poetry
– Mayan Poetry
– Navajo (Dine) Poetry
– Additional Poetry
– Papago Poetry
– Other Poetry Homepages
– Poetry for World Peace
– Poets
– Quechua Poems
– Red Ink
– Running Elk Woman
– Sami Poetry
– Tobacco Indian
– Turtle Heart
– Twas the Night Before Ojibwe Christmas
– Wicazo sa review
– Wolf Poems – World Peace

Indigenous Poetry

http://www.indigenouspeople.net/Poetry/poetry.htm

Races

by John Trudell

You are a Brother
And a Sister
In the colors of Life


Some people believe
They are races
Human races
Whatever that may be


Races are for running
The competitive edge
Distrust and confusion
Leaving alterations
In innocent faces


We are natural Life
A part of Mother Earth's design
A blending of colors
To make the difference
In the teaching
of meanings


We are colors
in the family
of Life.

 

Culture is an Illusion:
The Stronger the Illusion, The Stronger the Magic

culture is a living entity of sorts
it is a peoples, a societies response to their environment
their interactive relationship with each other and with their environment
as the environment changes the culture responds
it evolves, it mutates, and it is practical
if it works, it remains
if not it changes

your culture entrenches you with your world view
as your building materials change from
stick,log, mud and stone to concrete, pressboard, plastic and steel
as the shapes of your abode changes
as your home becomes encircled with an electrical field
and water flowing through lead, plastic, copper and steel
as your daily focus moves from growing food, carrying water,
and hunting, being primarily responsible for all your basic needs
to consuming, buying, producing and having, working for money,
working for success, working for prestige, for greed, for
fame and recognition or merely working to put food on your table
as technology races ahead, as we have tv's, computers in our homes,
cellular phones, vcr's, world information access, we sleep on synthetics
eat synthetics, walk on synthetics, wear synthetics
and our culture and our world view changes

so which changes first?
your changing culture?
or your changing world view.

I am a person
take me as I
come, as I go
Know that I will change
Know that I will grow

I wear a skin
it is not my soul

what was once my culture
is now my past
what is my present
will not last
and somewhere in between
my eyes, my heart, my soul has seen
that the paths of the future
are born from being

Halfbreed Girl in the City School

by Jo Whitehorse Cochran

are you Mexican
are you Italian
are you Chinese
are you Japanese
spic wetback greaseball slant-eye
you are dark enough to question
you are light enough to ask
you have near black hair brown eyes
and speak slow-english
we are blonde blue eyed
and wear store bought sweaters skirts or pants
you wear homemade clothes out of style
we circle round you and your sister
you hug your sister close she's small and even darker
we kick we tug at braids and coats
we pull "I'm Indian!" out of you

the social worker wants
you to describe your family
she asks
does your father beat you
does your mother
does your father drink
does your mother
do you hate your parents
do you cry
tell me tell me do you
like the reservation better
are you ashamed in the classroom
when you wet your pants
why don't you speak up
why don't you get excused
why don't you go at recess
tell me tell me speak!

you stare out the window
turn an alphabet block in your hand
speak english speak english
the social worker caws
outside Canadian geese pass through your immediate sky
six in an arc going south
if you were a Changer like Star Boy
you could fly with those long-necks
but you must stay and look out this window

Grandma's words pound in your head
they want to strip us of our words
they want to take our tongues
so we forget how to talk to each other
you swallow the rock
that was your tongue
you swallow the song
that was your voice
you swallow you swallow
in the silence

Extermination of a Nation

hope remains
as the sun rises
and the rays
fall on this earth
for another day
and the light fades
and hope remains
for the rising of the sun again

and when the westerners came
the white men
thieves in the night
taking with one hand
and holding with the other

raping, tormenting and killing
the men and women he should have known
as his sister and his brother

killing for the land
which he has raped and destroyed
concept of unity
of which he is devoid

destruction and disregard
for the plants, the animals and the earth
this place of his birth

and in his consciousness he knows
and within his soul the disharmony grows

out of balance with the four elements
now his decedents and his children pay
as this land is ravaged by earthquake and flood
famine and fire
disease, death
and the violent spilling of blood

and as there is light
there is hope
that there is sight
hope that those who have not seen
for so long
will see
and return to a balancing way

for as
voices in song
rise from the center again
the resurrection of the living way

unsung unseen
till now and from the long march in between
from their voices, their souls
and their hearts
their song
it resonates
and the earth
and the universe
knows

and with our hope
the rest of us
join in the song

 

Ghost Dance

by Sandy Kewanhaptewa

Crow has brought the message
To the children of the sun
For the return of the buffalo
And for a better day to come

You can kill my body
You can damn my soul
For not believing in your god
And some world down below

You don't stand a chance against my prayers
You don't stand a chance against my love
They outlawed the Ghost Dance
But we shall live again, we shall live again

My sister above
She has red paint
She died at Wounded Knee
Like a latter day saint

You got the big drum in the distance
Blackbird in the sky
That's the sound that you hear
When the buffalo cry

Crazy Horse was a mystic
He knew the secret of the trance
And Sitting Bull the great apostle
Of the Ghost Dance

Come on Comanche
Come on Blackfoot
Come on Shoshoe
Come on Cheyenne

We shall live again

Come on Arapaho
Come on Cherokee
Come on Paiute
Come on Sioux

We shall live again.

And now, grandfather, I ask you to bless the white man.
He needs your wisdom, your guidance.
You see for so long he has tried to destroy my people
and only feels comfortable when given power.
Bless them, show them the peace we understand,
teach them humility.
For I fear they will destroy themselves and their children
as the have done
and so with Mother Earch.
I plead, I cry, after all
They are my brothers [and sisters]

 

Plastic Medicine Man

by Gerard Donnelly-Smith

Like a Plastic Medicine Man,
I wobble my head to-and-fro on the dashboard
where someone has placed me without my permission.

Like a Plastic Medicine Man,
I find speaking has become difficult
because the windshield heat melts my lips together.

Like a Plastic Medicine Man,
I search for ways to shed this plastic skin
to unread what manipulators teach their children,
to unspeak what they have spoken,
to help make whole what they have broken.

 

Corn Covered Elder

I lie in the rain
a doghead on my belly
and the people gather around
placing bets
as to the moment
the sacred moment
when the Tbird swoops down
and claims the doghead!
I lie in the rain …..

But this is not the only wonder to be seen
at my Corn Covered Elder's Gaming Emporium!
No, it is not!

My Corn-Covered Elder sits atop a sacred platform
Over a sacred pool of morning water
Bound hand and foot he sits
as the people gather round
throw balls at the mysterious symbol!
When one hits just right
He descends
quickly, so quickly does he descend!
Great, so great, is the splash he makes!
My Corn-Covered Elder!

There are other wonders to be seen ….
I lie on the gaming table
On a buffalo rug …
A mysterious symbol painted upon my belly
And at the center, a wheel that turns!
With the right turn of the wheel
the people can find great fortune
or lose it again!

And in the back room
They rent a poker table
Great blessings they gain
When they play with the Medicine Cards
Or, for the very daring
The Sweatlodge Cards!

So if you thought all these things were lost
If you thought the mysteries have been lost
They were not lost!
No!
Dry your tears!
Try your luck!
Come one, come all
to the Corn Covered Elder's Gaming Emporium (open 24 hours!)

I know how to make a great salespitch!

 

Water Dog

I know how to talk backwards!
My songs are so bad, they are good!
So there!

Sitting in a mud puddle
counting the dreadlocks in my hair…..
My corn-covered elder, Grey Ant, drew a craps table on my belly
drew it with sacred cornmeal
Dreaming of all the money he would make
When he calls everyone in
to the Corn Covered Elder's Gaming Emporium (open 24 hrs)

This is his song.
He sings this.

Step right up folks!
The money you dream of!
The luck you dream of!
Hit the jackpot here!
Right here!
Yes!
Slot machines!
Craps!
Flashing lights!
No clocks in sight!
Money!
Plenty of it!
Whoot! There it is!
Whoot! There it is!
Whoot! There it is!

The tourists have followed the coyotes
into the Corn Covered Elder's Gaming Emporium!
Play and play till their purses are empty
Then leave
crying over the money that was lost.
And he watches them,
Grins as he throw stones into their backs
Grins as he counts the money that they have lost.

It was not always like this.
No, it was not.
My corn-covered elder tried ranching.
Fine grass-fed beef he raised!
But the people would not pay for good beef to eat.
His ranch went belly up!

He could not sell his beef
So great, so great was his shock
to see one morning when the sky was red
Many cows lay on their sides
as the Tbirds dined upon their choicest parts
rectums
eyes
Plenty of them!
He knew he could collect insurance on them!
Insurance money!
Plenty of it!
But it would take so long to process the claim ….
And how would he live until then?

He cried his despair!
He cried his empty wallet!
He cried to the moon
I lay by his side as he cried
adding my voice to his
adding my tears to his
and at last the Moon took pity on me
and on my Corn-Covered Elder
and she said —

"Humans are strange creatures
They will pay more for hope than for food
and pay more for entertainment
than for either hope or food!"

My corn-covered elder
he could hear her not
So I explained to him
speaking in a voice that is not my own —

These Sad Misdirected Human Persons will not pay for good food
When they can get a bargain on plasticised pinkchow!
They will not pay
Not what they would pay to see
a ball dancing upon a wheel
and giving them hope.
Not what they would pay to see
wheels turning
wheels marked with strange symbols upon them
wheels turning giving them hope.
They would not pay for food what they pay to see the hope-wheel turn!

It is true!
His ranch went belly up.
His Gaming Emporium makes money!
Plenty of it!
He has allowed himself to depend upon this!

And I….
I lie in the mud
a craps table drawn upon my belly with cornmeal
counting the money that is there ……
I liiiiiiiiiiie inna raaaaaaaaaain ……..

 

Lament

I liiiiiiiiiie inna raaaaaaaaaaain ….
drinking the sacred drink
which purifies me from within
making me regurgitate
songs
many songs
which resemble the songs of another
in the same way that one tree resembles another
but is not every tree a special being?

NO!
They say I am a lost human person
sad and misdirected
NO!
I AM NO HUMAN!
NO!
I AM NOT LOST!
NO!

I cry to my elder,
my corn-covered elder
I cry to the coyotes
And even to the Tbirds!
The fierce thunderbeings
who got me into this mess
in the first place!
and finally
with my last tears
and my last strength
I cry
to the Moon!

WHY?

Why do I struggle
and drink sacred drink
and sing my songs
and beat the drum on my belly
till songs gush forth
only to have ANOTHER get the CREDIT?

Why have I not seen the words
which my songs have kindled
in the ones of Various Locations?

Why do they not know to speak
of what has been sung
to the one who has sung
and not to another?

Don't they even know how to read a "From:" line for goshsakes?

 

Warning Song

Why must I sing my songs into emptiness
and receive only the wind as a reply?

My elder answers not
he is overcome by the sacred mushrooms …..
The coyote answers not
but bounds away on one leg!
The Tbird laughs
(strange, so strange, is his sense of humor
and the stench of his scales!)
his laughter is the thunder
as he blesses me with his morning water!
The water mingles with my tears
and chills my flesh so deeply
that I burn within
and shiver in my bones!
My cries wither away in the dark light of early dawn
and all around me
is emptiness.

At last the moon speaks
She says
"Don't feel so bad, little one
humans are such ungrateful creatures!
How well I know this!
But keep on singing
don't stop singing
you're gonna be a STAR someday!"

I know she is right
for already I am a STAR …….
and those who see me will know
and those who see the "FROM:" line will know!

but what did I do
to be so BLACK and BLUE?

Blue Hearts

eat at the hearts of the dreamers
and sing songs that confuse their minds
until the dreamers know not which way is up
and collapse in the run-down areas at the center of the town!

I found myself in the morning on my side
(Someone had turned me over lest I choke!)
lying in a gutter
(Someone had covered me with newspaper lest I freeze!)
Cursing the day I had met the Blue Hearts
And listened to their songs
And cursing those who could have warned me of the Blue Hearts
but remained silent!

This is why I do this!
This is why I sing these songs
And say the things I say
And do the things I do!

My hands may never heal again
My feet may never dance
But as long as I have a mouth to sound a warning
And hands to write these words
I will sing
and sing
and sing

Beware the Bluehearts

Am I a coward?
Is death the end?
I may live on as a spirit
Then again,
I may sleep forever
And never see the words of the
WHITE BUFFALO come true!

This is why the wise men say
he who fights and runs away
lives to fight another day!

Till then
there is no need to wear the Raven's feather in my hair —
Why make myself an easy target for their darts?
I strike at the Blue Hearts from ambush!
I strike at the Blue Hearts from my secret place!
The Raven's footprint is forever in my breast
and his feather forever planted in my heart.
You are the child of the forest
and the sky and the father of forever
Author Unkown
=========================
The wolf and the hawk
the crow and the salmon
are brothers
I long for times that have been forgotten
I wish for dreams as I sleep at night
I hunger for the dance of my warrior
Close to me holding me tight
So strong he stands right beside me
Never letting fear come to close
As the wolves sing their songs in the night
He will be holding me tight.
May Mother Earth guide your feet.
May Father Sky keep his arms around you.
May Grandfather Sun warm your cold days.
May Grandmother Moon Keep the Glow in your heart.
The Crow flies to my pillow,
And tells me of a dream.
The wolf he is your brother,
And the tiger is your soul,
The dolphin is your healer.
I am your father, father crow
And I will fly you
To the places your heart wants to be in the dreamtime.
Spread your wings and call to me
For you are part of the wilderness,
You are an animal being,
Your heart is pure and all the animals you meet see this.
The wolf will guide you through your life
And protect you from all who wish you harm.
The tiger dwells inside of you,
But fear has clashed with him,
And he is fighting fear for you.
The dolphin is the fire in your soul
That will heal you.
I am crow your spirit father.
I am your eyes when you cannot see,
And your ears when you cannot hear.
Father Crow
=========================
Night Wind
Oh night winds in the summers eve come to me
Lift my spirits high, and carry me
To the time when my people were free
To roam this land, to give in return of receiving,
Lift me high great spirit so I may see the land
Before it became the way it is now.
Show me my ancestors swiftly now
As I close my eyes
Carry me high above into the stars
And let me dance the song of peace
With my grandmother once again.
Let me sing the chants and hear her indian lulaby.
Night winds I long for you
Cring such sweet endings to my long day.
May the Star Nations Light the way to the next destintation,
And the Great Spirit always keep you shielded from the pain.
Blessing to you.
Kim Hill
=========================
Indian Love Poem
Man does not measure the stars
It is a gift He cannot count
So it is with my love for you
How can I tell you of my love?
Strong as the eagle, soft as the dove,
Patient as the pine tree
That stands in the sun and whispers to the wind…
"You are the one!"
=========================
Dakota Proverb
I have been to the end of the earth.
I have been to the end of the waters.
I have been to the end of the sky.
I have been to the end of the mountains
I have found none that are not my friend.
======================================
HOMELAND
Alaska, the very core
Of the last untouched frontier.
A wild and snowy land, Northern lights
Dancing across the sky,
Ponderous polar bears
Shuffling across the ice. . .
Indigenous Poetry
https://www.indigenouspeople.net/tobacco.htm
Tobacco Dance
Bleeding Stones
I picked up a stone
my toes holding the earth
holding
and standing still
standing still
i picked up a stone
My eyes
were not crazy
but his heart looked brke
a place for an arrow
a place to strike
and sing about it later
standing still
I carved a feather
a feather
into that stone
and just went home alone
I left the
feather
in the stone
and just went home alone
Inside a Medicine Lodge
riibering everything
on all fours they have gone
riibering everything
Corn Spider Woman
Buffalo Song
Red-tipped White Feather
rings of courage
circle the neck of
the warrior.
his nation builds upon
his gallantry…
bold stroke of pride
reveals bravery;
lovingly dionstrated
upon fields of blood
panther-brke body
dionstrates
ebony prowness;
agibrty and strength
flows fluently
from he
who fights for
freedom…
honor fuses passion
and justice to soul;
forever seabrng
opportunity to
destiny for the
fortunate few
who wear the
plume of
fearlessness……
unwilbrngly provided
by Mother Earth;
she turns her
sorrow inward…
riinders of
battles long ago won
or lost;
crown the fortunate few
flushed tips bellow
from the brilbrant
snowiness;
"I am strong;
I have seen death
and survived"
Body is a Spirit
Tobacco Store Indian
So long have I stood unmoving
As the dry season wore on
keeping sacred vigil
beside the door
of The Corn Covered Elder's Tobacco Emporium!
Blessed every day by the coyote's morning water
As he rises from the ground on his one leg
and delivers the water where it will do the most good!
Till at last the rains came
and the sacred mushrooms grew around my feet
and the Tbirds remembered me
spoke to me
knocked me on my you-know-what!
I liiiiiiiiiie inna raaaaaaaaain!
How well I remember the day I got this job —
Great, so great, are the sin taxes imposed
by the government which Always Knows What Is Best For Us
that my corn-covered elder
(great, so great, in his wisdom
in the art of How To Make A Buck)
opened a tax-free tobacco store on his sacred land!
And little, so little can I do
now that the Tbirds got my number —
I am grateful that he gave me a way to earn my keep
standing in front of
The Corn Covered Elder's Tobacco Emporium
holding a handful of cigars
offering thi to the pilgrims who come
seeking day and night
seeking always!
The pilgrims come for hundreds of miles around
buy many cartons of cigarettes
and are gone
to their private shrines they go
to burn tobacco unceasingly to their familiar spirits
the Tobacco Joneses!
Day and night unceasingly they come
laden with frogskins,
as their familiar spirits the Tobacco Joneses urge them onward
like one-legged coyotes nipping at their heels!
The offerings of frogskins they bring to my corn-covered elder!
Nevermind that they can eat neither frogskins nor cigarettes —
For the Government Which Always Knows What Is Best For Us
has seen to it that there is always food
(if you don't mind eating straw and glue)
but frogskins and cigarettes are harder and harder to come by!
Great, so great, is his wisdom
he always knows what they need before they speak even a word!
He accepts their frogskins
gives thrm something far more valuable —
Cigarettes
to offer to their familiar spirits
the Tobacco Joneses!
And in the back of the Corn Covered Elder's Tobacco Emporium
Video Poker Games!
Slot Machines!
Even Bingo on Wednesday Nights!
Wise, so wise, is my Corn Covered Elder
He knows always what they need …….
Except one man
stupid whiteboy wannabe
came in looking for BULL DURHAM!
came in looking for OUR PRIDE!
My Corn Covered Elder told him off good!
We don't sell that crap in here!
And I see them day and night
As I stand in front of
The Corn Covered Elder's Tobacco Emporium (open 24 hours)
Except when the rains come
And I fall on my face before the Tbirds
and I liiiiiiiiiiiiie inna raaaaaaaaaain!
Water's Heart
Crickets sing
in a cave filled with crystals
like silver in the moonlight
like the red coal in a small hot fire
the path between them
has an opening
a message is there where you dream
in the place where you are dreaming
when you are there
Paper Eagles
Coyote Morning
Rain Inside a Cloud
he slept alone all night.
Snake Dancing (Moon Dance Song)
Standing Still
Floating
Stones Entering the Heart
Water that is Stopped
Sitting in the waters
the old one tied a cord
tied it up with knots
singing his dreams as he sat there
there it is
somewhere in there
the medicine you were weeping for
yes
there is plenty of it
yes
many have cried thinking it was lost
the sky has followed itself
into his arms
he has allowed himself to depend upon the clear sky
it may be just as I have said
that he was there
gathered with the sky
counting his knots
each time that you wept
counting the medicine that is there
i know how to speak clearly
Sharp Knife (left in the Shadows)
Spirit Dreams..Dust Remains
Carrying the Feather
i remembered who i was then
i remembered where i had been
Additional Poetry
https://www.indigenouspeople.net/addition.htm
Just Listen
you lay buried for two thousand years
until a farmer saw you in a furrow
and claimed you for his own

now you cry, still bleeding,
for the sins of Columbus and Reagan
and the wandering spirit of your creator

and you stand, sacred and disciplined,
sharing your vast knowledge with arrogant strangers
who cannot understand the simplicity of your message:

turn off your computers and listen,
just listen
The Earth Can Be Healed
what was given was taken and can be given again,
but not just to one race of men,
as on this continent exist many men
mixed of many races,
a blending of many faces,
will join
together in many places,
with combined heart and soul,
joined through the wheel,
the earth can be healed
and again become whole,
look to your soul
there you will see
there you will know
Just a Wannabe
Well, I'm just a wannabe
without a tribe ID
That's what they say about me
I dream the prophecies
and ceremonies
but I was raised white, so doubt me!
I may have had some blood way back when
But Grandma ran off with Whitey
And now she talks to me —
but I'm just a wannabe —
Life goes on without me!

Cos I ain't got no ID
No card in my wallet
Blood quantum insufficient
I ain't got no ID
Won't some plastic medicine man take a chance with me?
Maybe I can't talk or dance but I can chop some wood
And I'll pray real quiet, won't embarrass your neighborhood
cos I ain't got no ID
And nobody cares for me!

Well, I'm just a wannabe
But this is what I see
But I got no licence to vision!
I wasn't raised this way
So they say I gotta stay
Back in the whiteman's mission!
The seed pod's gotta pop
the seeds have gotta drop
and grow wherever the wind sends 'em!
Or else there won't be
Any more trees…
Life goes on without 'em!

But I ain't got no ID
No card in my wallet
No family records
I ain't got no ID
Won't some plastic medicine man take a chance with me?
I can run some errands and show up on the lines
And stay out in the background when you come out looking fine
cos I ain't got no ID
And life goes on without me!
A 'wiat 'ang
Keeper of Tradition
The respected man looks deeply,
seeing what's inside.
Carefully,
an Eagle circling.
Holding what has always been,
contemplating what might be.
There is time,
the truth will be shown.
He closes his eyes,
seeing beyond depth.
Quiet power, unseen-opening,
A human being is revealed.
Asking nothing,
he gives.
Poems
Our home is this country
Across the windswept hills
With snow on fields.
The cold air.
I like to think of our native life,
Curious, free;
And look at the stars
Sending icy messages.
My eyes see the cold face of the moon
Cast his net over the bay.
It seems
We are like the moon —
Born,
Grow slowly,
Then fade away, to reappear again
In a never-ending cycle.
Our lives go on
Until we are old and wise.
Then end.
We are no more,
Except we leave
A heritage that never dies.
Moon/Solstice
slowly unfolding
an abundance of footprints
like heartprints
leaving tracks
that can be followed…
a depth that flows with
a law of humanness
and humility…
a speed so slow
even in its breath
not even a whisper
is felt…
but leaves a trace of simplicity
that wraps a heart in a sigh…..
like i…..
a solstice wish
written at full moon
Turtles Sleep On My Belly
Turtles sleep on my belly
i was one day
opening
my heart and singing
dreaming in the sky
and calling Thunder
feeling the fingers of the moon
feeling that soft light
feeling the water on my fingers
Some Things Are Worth Dying For
Tobacco swirled in the lake
as we offered our thanks.
The calm water welcomed us,
rice heads nodded in agreement.
Ricing again, megwetch Munido.
The cedar caressed the heads
ripe rice came along to join us
in many meals this winter.
The rice bearded up.
We saw the wind move across the lake
an eagle, a couple of coots
the sun smiled everywhere.
Relatives came together
talk of other lakes, other seasons
fingers stripping rice while
laughing, gossiping, remembering.
It's easy to feel a part of
the generations that have
riced here before.
It felt good to get on the lake
it felt better getting off
carrying a canoe load of food
and centuries of memories.
Solstice:
Solstice
the thunder remains in my belly
even when no one is watching
At first light of day
I have seen the sky-gate
drumming
I have sent a song through it
and feet which will stomp the earth
I have gathered myself and named myself
salt, corn
I have counted myself
tobacco
drum
sweetgrass a morning feast
feet
passed through invisible hands
fingers
sky-gate opens
I will press my belly to the earth
just a few feet away
and sing from there
two-lane highway
air-conditioned indifference
Tobacco Indian
magnificent oblivion
Natural Man Runs Down-wind
Mexican Poetry/Songs/Dances
https://www.indigenouspeople.net/mexpoet.htm
Aztec Poem
Ballad of Mexico City
Lost Warrier
People and the Bad Government
Which Flag?
Danza Astral del Gran Circulo
y otro repertorio Disponible de programas en el
Ballet Folklorico de la Universidad de Guadalajara
https://www.indigenouspeople.net/gaelic3.htm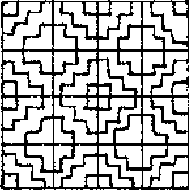 ---
Tha buaidh air an uisge bheatha,
Tha buaidh air 's cha ghabh e cleith;
Tha buaidh air an uisge bheatha,
Dh'Úlainn tË is fuar i.
An cuala sibh 's an ýite so,
Mu'n Ford a fhuair an Lamanach;
Gu fan i far am fýgar i,
Mur týirnear i cha ghluais i.
'S e sud an car tha cunnartach,
Ma thýras i air buill' thoirt dhuit;
An lýrach far an cuir i thu,
Gu fuirich thu 'nad shuain ann.
Ma ghluaiseas e do do'n bhaile rith,
A steach Black Brook gu'n caillir i,
Cha dËan i cnoc Iain Shalaich dheth
'S cha toir a h-anail suas i.
'S gu'n d'thuirt DÚmhnall Angus ris
An dÈidh dha chuis a rannsachadh,
Tha 'n uidheam sti˜iridh cam oirre,
Mu'n dËan i call, cuir uait i.
Nis crÏochnaichidh mi'n dan so dhuibh
An d˜il gu'n dËan sibh fabhar leam:
Na inssibh e do'n Lamanach,
Mur fýs e ann an gruaim rium.
---
Tha mi fo ch˜ram a dhiu ro eileadh
Tha mi fo ch˜ram 's fo mhoran tursa.
'S mo cheist air c˜irteir a' bhrollaich ghlË-ghil.
Tha mi fo ch˜ram a dhiu ro eileadh.
Tha mi fo ghruaimean
'S gur fhad o'n uair sin
Mo ghaol a' bhuachaill
'S cha chual e fhËin e.
Ma gheibh mi airgiod
A bheir air falbh mi,
Gu lean mi Tormod
'S cha dealaichinn fhËin ris.
Mo cheist an cÏobair
Tha'n cois na frÏthe
'S mo chridhe 'g innse
Nach dean e feum dhomh.
Nach mi bha gÚrach
An duil ri pÚsadh
Gun stoc gun stÚras
Gun or gun Bheurla.
---
'S Gann Gun DÏrich Mi Chaoidh
'S gann gun dÏrich mi chaoidh
Dh'ionnsuidh frÏthean a' mhonaidh;
'S gann gun dirich mi chaoidh.
Fhuair mi litir a D˜n Eideann 'g rýdh
Nach feud mi dhol do 'n mhonadh.
'S tric a mharbh mi fiadh ard bheann
Air na glinn a b'ýille culaidh.
Fýgaidh mi a nis an tir seo, chan fhaigh
M'inntinn sÏth innt' tuilleadh.
Bheir mi ruaig gu cÚrs' nan Innsean
Feuch an dean mi fhÏn am buinnig.
---
'S Ì Bl·th geal Na SmÈar Ì
'S Ì Bl·th geal Na SmÈar Ì
's Ì bl·th deas na s™ craobh Ì,
's Ì planda b'fhearr mÈin mhaith
le hamharc do sh™l;
's Ì mo chuisle, 's Ì mo r™n Ì,
's Ì bl·th na n-™ll gcumhra Ì,
is samhradh ins an fhuacht Ì
idir Nollaig is C·isc.
---
Gaidhlig
https://www.indigenouspeople.net/AfricanLit/poetry.html
OUR CULTURE
Our culture is a shield
Protecting us from
The seen and the unseen.
Our culture is a horn
Carrying our
Divine given domain.
Our culture is a bond
Binding my tribe to your tribe.
Binding the creeping blank ant
To the majestic savannah baobab.
Binding an ancient stone
To a running thought.
Leaf Spears
I dived into the sea of myself,
Where my thoughts grow
Like copper colored seaweed.
I met aquatic fishes with large
Eyes like the earth breathing
Profound mystery and enigma.
Fishes moving silently in their fluid
Medium, over the sea rock that
has seen more dreams than history.
I saw a leaf growing in my damp
Legs while a green fish was
Pecking my back.
The leaf shaped like spears,
Sunk into my flesh, sending
Vibrations, alive with visions,
That I am the son of nature, and
I am connected to it's roots forever.
by Yunus & Hina Rafiki
Punjabi / Brownstownian / Segeju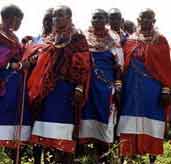 UKIMWONA KOBE AMEINAMA ANATUNNGA SHERIA
"The turtle, like the elder, leans his head down during deep thinking."
AKARA NANU NGEN ALANG OLOIKUMA ONYIAYE
INGIRL ATWAA NINYAKU ILOKI ORIONG
"Are you clever?
Are you clever like the turtles who take flesh inside
and put bones outside."
AKARA NGEN ALANG ENGOTI NAOKU KULEE NEGURUMU
"Are you clever?
Are you clever like the calabash that drinks milk
and vomits it as fresh as it began."
ARAA NANU NGEEN ALANG OLORIKA ATA NGEJER ONGWAN NEMELO
"Are you more clever?
Are you more clever like the stool that has legs but doesn't walk?"
"Not all lizards who lie on their stomachs have an stomach ache."
(Proverb)
Tanzanian Tribal Sayings by Yunnus Rafiki
by
Yunnus Rafiki
Lesikar ole Ngila