Just like any other country, Argentina has its own share of myths and folklore. Most of the rich oral history sprouts from the many indigenous tribes that inhabit the land. Many of these tales now span countries and cultures as the tribes migrate to various land. One story or myth can have various versions because like all old folktales, these were passed down to generation to generation through word of mouth. Slight variations occur according to the age, tribe and location. And every story teller in a community has their own unique way of narrating a story, so more spice to the tale!
Argentinian Myths and Folklore
BAD LIGHT IN MENDOZA
In the city of Mendoza in Northern Argentina, there appears a light a few feet above ground during the night in the mountains between Uspallata, Puente del Inca and Las Cuevas. Country people, motorists, mountain dwellers and most of all, truck drivers claim to have seen the eerie light on their regular night trips and have attributed some superstitious factors to the phenomena. For the natives of Argentina, the light is known as luz mala or the bad light. It appears above the ground and hovers for a few minutes before fading away. It is too far for anyone to go investigate it and anyhow, the natives' belief in evil spirits keeps them from doing so. The light is enough for the natives and the night travellers to be distracted.
LEGEND OF EL POMBERO
The Guaraní people living in Argentina staunchly believe in the legend of El Pombero, a mythical nocturnal forest dweller. This little troublemaker is known by various names such as Pÿragué (hairy feet), Kuarahy Jára (master of the sun) and Karaí Pyhare (lord of the night). The legend is an important part of the tribe's culture. Although the descriptions of Pombero have slight variations amongst the communities within the tribe, he is commonly attributed to being nocturnal, short and ugly, having really short arms with hairy hands and feet. His hairy feet gives him the ability to sneak up on people soundlessly and touch them with his equally hairy hands, making them shiver with fright. Pombero usually lives in the forests and stalks the rural areas, often inhabiting an abandoned house. In the forest, the tribe believes that Pombero can imitate the sounds of all the forest creatures, especially the songs of the night birds.
LUISON, THE WEREWOLF
Another legend from the Guaraní culture is that of Luison, Luisõ, or Lobison, a monstrous creature. According to Guaraní culture, the seventh son of any couple would always be cursed and turn into a werewolf and such was the situation with Luison.
The custom dates back to 1907. Everything would be normal until the first Friday after the boy's 13th birthday. On that night, the werewolf shows its true nature, transforming the child into a monster at midnight on every full moon. Before he returns to his human form, he will hunt and kill anything that comes before him. His main diet consisted of unbaptised babies, excrement or the flesh of those who died recently. With a single bite, he is said to infect others too. According to Guaraní mythology, Luison was the child of Tau, an evil spirit and Kerana, a mortal woman. For those who believe in the legend, Luison behaves more like the Grim Reaper whose appearance meant that anybody who comes in contact with him will die. The locals feared this legend so much so that they started killing their seventh born sons. In 1907, the Argentinian President began adopting these babies in an attempt to stop this practice. The President insisted that this would cure the curse. In 1973, the tradition was extended to the seventh daughter too. In modern times, the curse of the seventh child is seen more of a blessing since it meant that it would be adopted into the President's family.
LEGEND OF PASCANA OR CARDON
In the Tucumán Province in northern Argentina, Amaicha del Valle is a settlement with their own tales and legends. One such tale is that of Pascana or the cardon. The legend narrates the tale of two ill-fated lovers of the indigenous tribes in the settlement. There are several versions to the story. One version claims that Pascana was the beautiful daughter of the chief of one of the tribe, while Quehualliu was a warrior of another tribe. They fell in love, much to the chagrin of Pascana's father, who wanted his daughter to marry someone else. When the two lovers learned of this, they decided to run away to the valleys. When the chief found out of his daughter's actions, he decided to capture the two of them. Gathering the men of his tribe, he set out and reached the valleys at night. It was a full moon night, and Pascana and Quehualliu were able to spot the men from afar. They begged Pachamama, the Goddess of the Land, to save them. The Goddess took pity and opened a hole in the mountain and the two lovers hid inside. Determined to capture and punish the, the chief and his men stayed all night. At dawn, Pascana and Quehualliu were transformed into a cactus or the cardon that now scale the valleys.
The myth of Curupi is similar to that of Pombero and a legendary creature in the Guaraní mythology. Like the Pombero, Curupi is said to be short, hairy and nasty looking. Living in the thick forests, he is the lord and protector of wild animals. One feature of Curupi that distinguishes him from Pombero is his long penis. The length of it caused him to wound it around his waist like a belt. At one time, the Guaraní worshipped him as the spirit of fertility due to his phallus. Now, he is mostly blamed for unwanted or unexpected pregnancies of single women or even women whose husbands were infertile. The length of Curupi's phallus enables him to extend it through doors and windows and impregnate sleeping women without stepping foot in their homes. Any child who is born tiny, hairy or ugly is said to be the child of Curupi. The disappearances of young women are attributed to this demonic creature, who is said to steal them away to the forest and rape them. Nowadays, the legend of Curupi has faded more into the background while Pombero takes the forefront.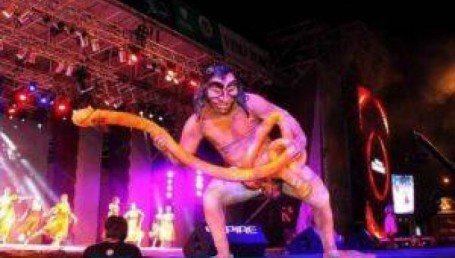 The Jesuit José de Anchieta, notable naturalist Spanish called "Apostle of Brazil" for his outstanding work of missionary activity in Sao Paulo (city arising from a mission founded by the religious) says of him: … The Kurupí or Kurupiré is a minor daemon of the guarani religion (guaraníes are a aborigen tribe of Argentina). It is a small man, with squamous leather and pointy ears, that has the particularity of having the feet backwards, that is to say, he walks and moves with his heels. But his main feature is its member virile that gives several turns to his waist and with which, from a distance can impregnate a woman. Sometimes steals creatures better if they are of the female sex and other arrives to assassinate the hunter unaware that will not let your hunting, by eating his heart.
GAUCHITO GIL
Gauchito Gil is a religious folk figure in Argentinian culture. Argentina's own Robin Hood and more of a dubious myth, his actual name was Antonio Mamerto Gil Núñez and the natives revere him as a symbol of bravery. The tales surrounding Gauchito Gil's are varied. Gauchito became romantically involved with a rich widow and ranch owner, Estrella Díaz de Miraflores. Such a liaison between an upper class society lady and a lowly farmer was not looked upon kindly by Estrella's brothers or the local chief of police, who was in love with the lady himself.
A conspiracy was framed against Gauchito to accuse him of thievery, but he could be arrested, he fled and joined the Corrientes's war against Paraguay. Stories of his courage spread far and wide and he returned back home a war hero, only to be recruited again to fight in a civil war. He deserted the army with a few friends and roamed the hillsides, stealing from farms to survive. However, he soon came to be called Robin Hood since he stole from the wealthy and distributed the supplies amongst the poor. He earned the respect and protection of the local peasants who even believed that he could cure sickness and resist bullets.
NAHUELITO, THE LAKE MONSTER
Much like the Loch Ness Monster, Nahuelito is a lake monster that lives in the Nahuel Huapi Lake in Argentina. The locals describe it as a giant serpent or a plesiosaurus with a hump. The tale dates back to the indigenous people who inhabited the area before the colonial period. The early explorers began obtaining reports from the natives about encounters with a strange aquatic creature. In 1897, the director of the Buenos Aires Zoo, Dr Clemente Onelli, began receiving tales about a huge, weird creature living in lake. Then in 1910, George Garret was working near the lake when he spotted a creature about 400 metres away. What he could see was something between 5 and 7 metres long, projecting 2 metres above the water. It was upon consulting with the locals that Garret came to know of Nahuelito. Years later, he organised an expedition to the lakes to search for the lake creature. Since 1922, the Beunos Aires Zoo has been attempting to gather evidence to prove the existence of Nahuelito, but in vain. Despite our misgivings of such a lake monster, you can't ignore the tales surrounding it. For example, in 1960, the Argentinian Navy claimed that it chased an unidentified underwater creature in the lake for more than a fortnight. In 1988, photographs of Nahuelito surfaced in a magazine. The man who took the photographs, remains anonymous to this day and claims that it was not his imagination or any whimsical shape. Much like the Loch Ness Monster, it makes us ponder over the tales of Nahuelito: truth or myth?
Siéhnam the deer was once the terror of the Chorote of Argentina. He would attack at night, seeking out villages after midnight, and kill people by stabbing them with his large antlers. If he found someone sleeping on their back, he would bite their throat. He killed four people every night. The day came when the Chorote, tired of the losses incurred, asked the shaman for help. "What is it that comes at night?" they asked him. The shaman woke up just before midnight and heard Siéhnam approaching. "Now I have caught you!" the shaman said. "I thought it was someone else, but it was you. You and I will fight!"
The Pira-nu, "black fish", is born in old timber canoes lost in the rapids. This Argentinian fish is of great size, with a horse-like head and big eyes. It swims at the surface of the water to capsize canoes, and it quickly devours humans and livestock that have fallen into the water.
Carbunco, Carbúnculo; Añapitan, Agnapitan; Inuyucoy (Pira); Oñánge-píta ("Devil", Guarani); Carbuncle, Glow Beast (English)
Carbunclo (Spanish) and carbuncle (English) are both derived from the Latin carbunculus, "little coal". This has been used historically to refer to the garnet and the ruby, medically to a type of abscess, and teratologically to a glowing South American creature associated with riches. Sightings of the carbunclo come from the southernmost countries – Argentina, Chile, and Paraguay. Multiple accounts of its appearance are given, and it may vary from area to area. A carbunclo has a shining mirror on its head, like a glowing coal, from which it gets its name. The creature itself produces a bright bluish-white glow from its body, easily distinguishable from wood fires and visible from over a league away. A carbunclo is larger than a mouse, perhaps cat-sized, and has a segmented body shaped like a small corn cob. The light is produced from within and shines out through junctures in the body segments. A bivalved shell resembling a rock is present. If an enemy is detected, the shell clamps shut, extinguishing the light and camouflaging the creature as an ordinary stone. Father Narciso y Barcel wrote in 1791 that the "lid" is covered in exquisite plumage, and there are beautiful spots on its breast. Carbunclos are also capable of leaping and running swiftly. Eulogio Rojas, observing a carbunclo from one meter away in 1879, noted more than four legs. In Chiloé carbunclos guard treasure and are cat-sized quadrupeds with glowing beards on their chins.
Tagänogók
The Tuyango is a carnivorous swamp bird from Argentinian folklore. The Mocoví know it as Tagänogók, while "tuyango" is of Guaraní origin. These birds are currently believed to have been hunted to extinction. A tuyango looks a lot like a rhea, but it has a distinctive yellow neck. It preys on humans, which it kills and drags back to its lair to devour. The hawk had a particular vendetta against the tuyangos, and sought to avenge their cannibalism of humans. One tuyango returned to his home with two dead men only to find his four children clubbed to death. The tuyango cried, ejee, ejee, before heading out with his mate to find the hawk. But the hawk asked for fire, and he flew in and out of the smoke until the tuyangos were exhausted and thoroughly confused; only then did he club and kill them. He returned to widespread joy; when his daughter told him "Daddy, a cannibal bird is coming", he reassured her that he had already killed the tuyango, and all were happy.
Okpe is a massive, quadrupedal ogre from Argentinian and Chilean Tehuelche folklore. He looks like a pig made of impregnable solid rock, without soft spots or weaknesses. Okpe preys on children, luring them with braised meat before carrying them off in a device on his back. Children captured by Okpe are taken into the jungle and devoured. Attempts to thwart his actions fail, as he is impervious to conventional weaponry. Once Okpe abducted an older child, who had the presence of mind to hold onto an overhead branch and escape his captor. While Okpe sought his victim and screamed for him to return, the child ran back to his village. There a mare was butchered – as the Tehuelche do in emergencies – and its skin was stretched out on the ground. When Okpe trundled through in pursuit of the boy, he slipped on the stretched hide and fell so heavily that his stony armor rattled! Okpe started to cry in defeat, crying so hard that his tears caused a flood that went up as high as his teeth. He never bothered the Tehuelche again.
Oókempán is an ogre known to the Tehuelche of Argentina and Chile. He looks like a very large man, but has a shell on his back and moves around on all fours like a pig. Oókempán abducts children, enticing them with a bit of meat before slinging them into a box on his back and carrying them off. Any child playing on their own is at risk of being taken and presumably eaten. Attempts to stop Oókempán will fail, as his hard shell prevents any damage from reaching him; his weakness is in his heel, which is unprotected. It was Oóuk'en, "truth", the man incapable of lying, who put an end to Oókempán's kidnappings. He interceded after a child escaped by grabbing hold of an overhead branch as Oókempán passed under it. Oóuk'en went to meet Oókempán at the top of a cliff. "What did you do with the children?" he asked the ogre. "I took them to increase my people", replied Oókempán. "I only eat rhea, and I needed them to hunt for me". After some more small talk, Oóuk'en pushed Oókempán off the cliff, shattering his shell and killing him. The presence of fossil elephant bones in the region have been seen as evidence of Oókempán's existence.
Gasogonaga, Kasogonagá, Kasogongá, QasoGonaGa; Lightning; Owner of Storms/Lightning
For the Toba of Argentina, lighning takes the form of a small, hairy creature called Qasoǵonaǵa, the Owner of Storms. It is an anteater, or perhaps an elephant, with a long snout, long rainbow-colored hair, and four tiny feet. Qasoǵonaǵa can also appear in human form, retaining a small head and shaggy body. As Qasoǵonaǵa has been referred to by both male and female pronouns, there are probably more than one of these beings. Qasoǵonaǵa, as the Owner of Storms, lives in the skies and is responsible for storms and other meteorological conditions. Lightning comes out of its mouth, while its angry roars become thunder. It is responsible for rain, or lack thereof.
AraGanaqlta'a, AraGanaGalta'a; AraGanaqlate'e, AraGanaGalate'e; Owner of the Snakes, Father of the Snakes
Araǵanaqlta'a is the father or owner of the snakes in Argentinian Toba folklore. It can be found in a range of habitats, but usually likes rivers and deep caves with access to water. In addition to snakes, which are all under its command, it is associated with water, rainbows, and storms. The araǵanaqlta'a appears as a large, multicolored snake, 10 meters or more in length, resembling a bushmaster or fer-de-lance. It has a red crest, its "sign" (ndage), on top of its head, and a sawlike structure on either side of its body that allows it to move. An araǵanaqlta'a's tail ends in two hooks which it uses to hold prey. The females are known as araganaqlate'e, the mother of the snakes.
Chonchon, Chonchoñ, Chon Chón, Chuncho, Chucho, Chuchu, Chaihue; Chonchones (pl.); Cocorote, Corocote (Venezuela); Cuscungo (Ecuador); Tecolote, Telocote (Mexico)
The Chonchón is a bird of ill omen from Chile and Argentina; it originally hails from Araucanian Mapuche folklore. Chonchón is also the name of a kind of kite. In its simplest form it is a bird of the night, an owl (Strix rufipes) that flies on silent wings during the night to announce illness, death, or some other unwelcome event. When its croaking is heard it is advised to throw ash into the air and utter a few prayers in the hopes of turning away its evil. The chonchón is also said to be a calcu or evil sorcerer in disguise. It resemble a human head, with oversized wing-like ears that allow it to fly. During the night, these sorcerers' heads detach themselves from their bodies and fly around to cause mischief, invisible to most, their ominous tué, tué, tué call announcing misfortune. They have the same powers as sorcerers do, and have been known to suck the blood of sleepers.
Argentinian folklore and mythology
MYTHOLOGY, IN MY UNDERSTANDING IS THE OLD PARENT OF A NATION'S RELIGION. IT PAINTS FOR US THE PICTURE OF A CERTAIN WORLD, WHICH HAS ELEMENTS OF RELIGION, ART, AND PRACTICAL AND SCIENTIFICALLY RELATED ROOTS. FOLKLORE IS VERY SIMILAR, BUT, IT IS A NATION'S COLLECTIVE CREATION. IT'S AN ARTISTIC, SOMEWHAT CHOROGRAPHICAL REPRESENTATION. IT IS UNLIKE MYTHOLOGY, A CREATION OF A NATION WITH NO BOOKS AND PAPER. THE ART AND THE LANGUAGE OF PEOPLE WHO COULDN'T WRITE. CERTAINLY FOLKLORE DEVELOPED FROM MYTHOLOGY. THE MAIN DIFFERENCE IS THAT A MYTH – IS A SACRED BELIEF OF A NATION- WHETHER FOLKLORE IS IT ART.
BASILISK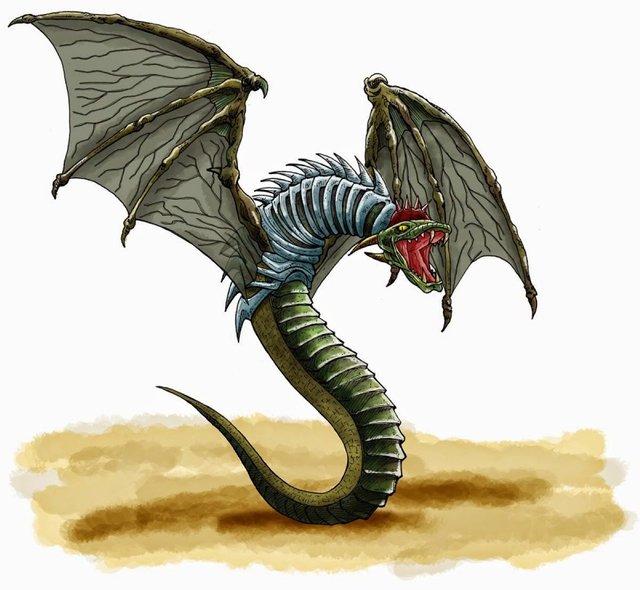 Say the grandmothers santiagueñas that the Basilisk is a snake with legs and head of cock. That has the penetrating gaze, that kills with just to look into the eyes of the people. In addition his breath is so strong, that plants wilt when he draws his breath on them. Born of a hen egg placed at midnight, without bud, and hatched by a toad. To kill him you must place a mirror in front of him, for self fulmine. Not kidnapped, nor frightens people. Care should be taken to find it because of the risk of dying fulminated by his gaze. The dispersion of the legend is in the Argentine northwest assert, that the treasures or "capped" hidden in the caves of the mountains, are guarded by Basiliscus. Perhaps this statement is a transmission does not systematically the belief european of the early times of the mining.
THE FOUR ELEMENTS OF LIFE ARE VITAL TO UNDERSTAND THE MAPUCHE VIEWPOINT. THE AIR SYMBOLIZES THE FORCE THAT PUSHES EXISTENCE, ALTHOUGH THERE ARE GOOD WINDS AND BAD ONES. HERE YOU WILL FIND A PARTICULAR CHARACTER OF THEIR MYTHOLOGY.
Argentina has a Lot of Folkore, Myths and Legends.
Meulén in Mapuche language means "whirlwind", and in their mythology he is taken as an embodiment of the whirlwind with a mischievous spirit. Some consider him harmful and mocking because when he is mad he can cause disasters and shake anyone or anything that crosses his path. He is thought to be related to evil forces and to bring misfortune and illness. Others, on the contrary, think he is good and that his pranks are part of his nature. Blowing dust, branches and leaves, stirring up river waters and lakes, he moves on his wandering way without premeditated victims, grumbling or roaring with laughter at the consequences of his jokes. This guffaw is what we know as the sound of the wind. He dwells at the top of the mountains and this myth has probably influenced in the name of one of the Andean ranges, to the North of Neuquén, "Cordillera del Viento" ("Range of the Wind").
How M'Boi, the Serpent God, created the Iguazu falls.
Indigenous Peoples in Argentina
Luz Mala, one of the most prolific myths in Argentine and Uruguayan history, dates back to the period when indigenous tribes still thrived in these two countries. Literally translated as 'evil light' the phenomenon takes the form of will-o'-the-wisp, atmospheric ghost lights which dance vividly on barren landscape. Legend has it that the light is a soul broken out of the celestial sphere, crying in pain. The light is thought to emanate deadly gases, a product of decomposed bones. According to the gauchos – who traditionally dominate these barren plains – this Luz Mala appears during the driest times of the year. As with many mythical stories involving a brilliant light, the myth suggests that men have been tempted to venture towards the source of the light, only to find broken pottery remnants containing human remains. However, it is worth noting that when the bright sparkling light appears at the foot of a hill, it is thought to point to buried treasure which only the bravest can uncover.